We are now taking reservations for the Latimer Park Pavilion pictured above. We are charging $50 per day with $25 returned if the pavilion is in the same condition after your event that you found it in. Please contact the Clerk at the contact information below to see if your preferred date is available and to obtain a park agreement form.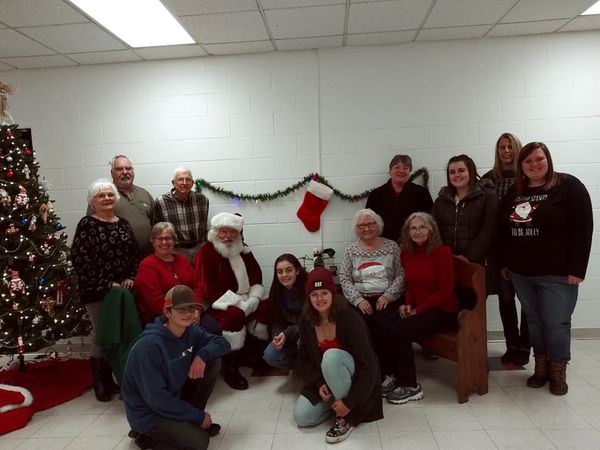 The annual Christmas event of meeting Santa was held on December 10 at the Morley Community Center. Seventy children from 30 families met Santa as the Deerfield Bible Church caroled and distributed hot chocolate. The Community First Federal Credit Union provided treats for all the children.
We have different organizations that have events in the Village of Morley. If you have a website that we can link to, please contact the Village Clerk.